PROTEC TRAINING SERVICES
*** NETA CTDs and NICET CPDs***
Protec's Learning Management System (LMS) contains over 100 possible NETA CTDs and NICET CPDs and growing!  You can earn credits via self-paced eLearning through an annual subscription, and an additional 20 CTDs through our online, instructor-lead 2.5-day 70E electrical safety training course.  In addition, if you missed any of our free monthly live webinars that offer 2 CTDs, they are available within our LMS. 
All NETA-level technicians must renew their certification with continuing education.  A NETA 2 will need 24 CTDs and a NETA 3 or 4 will need 48 CTDs.  We can help you achieve your renewal, contact us for more information and pricing for access to our LMS.  If you are an individual looking for credit, or if you are a manager looking to help your techs maintain their status (or even level up!), we can help!
Email Us for More Information on LMS Training Register for Free Monthly Webinars
Understanding that companies spend a great deal of resources, time and money on training, our goal is to develop and deliver relevant educational offerings that are practical and flexible.  Many of our clients come from the services industry and we understand the challenges that are placed on maintaining a balance between field utilization/demand, resources, and conventional classroom training.
Fortunately, computers, mobile devices and the internet have revolutionized the way we do things.  Aside from making it easier for us to communicate, gather information and shop, they provide a convenient and effective way to learn by taking advantage of eLearning. 
eLearning helps individuals who may otherwise find it difficult to attend classes through a more traditional route.  Online learning provides an avenue to expand knowledge, skills and career advancement while keeping up with busy schedules.
Protec's training philosophy is to take advantage of technology and roll out flexible learning opportunities.  eLearning solutions include:
Self-Study Computer-Based Training (CBT)
Live Online Instructor-Led Training
Webinars
Computer-Based Training
Computer-Based Trainings (CBTs) help companies and individuals who may otherwise find it difficult to attend classes through a more traditional route.  CBT learning provides and avenue to expand knowledge, skills and career advancement while keeping up with your busy schedules.
Eliminate personnel travel time and associated expenses
Log in and take classes around your busy schedule
Offers privacy of learning while maintaining instructional consistency
Ideal for workers who require basic skills training or refresher training
Fulfill prerequisites prior to attending classroom courses
Engage workers through ongoing reinforcement of knowledge and training
Each session offers NETA Continuing Technical Development (CTD) credits
Training offerings are offered as:
Single User
Subscription-based, or
Site Licenses
Live Online Instructor-Led Training
Instructor-led online training allows students to train remotely in a live virtual classroom session, while still being able to fully participate in classroom dialog, polls, Q&A, and exams.
Eliminate personnel travel time and associated expenses
Full student/instructor interaction complies with OSHA and NFPA 70E training requirements
Comply with COVID Protocols
Each session offers NETA Continuing Technical Development (CTD) credits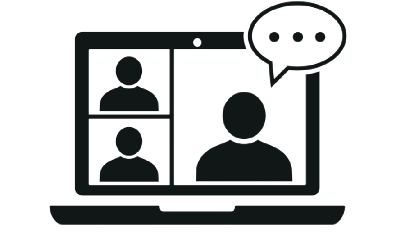 Webinars
Our FREE monthly webinars feature both live and recorded educational topics of interest to electrical professionals.  Webinars offer continuing education opportunities, including NETA CTDs.  Our webinars are held monthly on the 3rd Thursday of the month, in include topics such as:
Medium Voltage Cable Testing & Diagnostics
Static Testing of Rotating Machines
Sweep Frequency Response Analysis
Busway Systems
System Grounding Methods
Battery Testing
Partial Discharge Testing
Medium Voltage Cable Fault Locations
Transformer Turns Ration (TTR) Testing
Transformer Excitation Current Testing
Electrical Safety
Training
Electrical safety training offerings are based on OSHA and NFPA-70E requirements and guidelines as well as Canadian, OHS and CSA Z462.
Electrical safety training requirements applies to employees exposed to an electrical hazard when the risk associated with that hazard is not reduced to a safe level by the applicable electrical installation requirements. Such employees shall be trained to understand the specific hazards associated with electrical energy. They shall be trained in safety-related work practices and procedural requirements, as necessary, to provide protection from the electrical hazards associated with their respective job or task assignments.
Retraining in electrical safety-related work practices and applicable changes in industry standards such as NFPA-70E and CSA Z462 shall be performed at intervals not to exceed 3 years.
Electrical Fundamentals
Training
All too often personnel must jump right into electrical maintenance with no training or with minimal on-the-job training that skips the fundamentals.
Without a solid foundation on the fundamentals the result may be technicians performing tasks without understanding the reason why or the implications of changes they are making on electrical circuits or equipment. This can lead to unsafe activities and damage to electrical equipment.
At a minimum, technicians should demonstrate technical proficiency in electrical fundamentals before performing any work on electrical circuits or equipment.
Electrical Maintenance
Training
Inherent in the determination of electrical equipment's serviceability is the prerequisite that individuals performing the tests can evaluate the test data and make an informed judgment on the continued serviceability, deterioration, or non-serviceability of the specific equipment.
The Electrical Maintenance Program consists of eLearning courses complete with student workbooks in the following categories:
Battery
Cable
Circuit Breaker
Electrical Distribution Systems
Protective Relay
Rotating Machines (Motors & Generators)
Transformers
Diagnostic Testing
Partial Discharge (Online and Offline Methods)